FREE!! 2018 CLIMATE KNITTING CHART AND PATTERN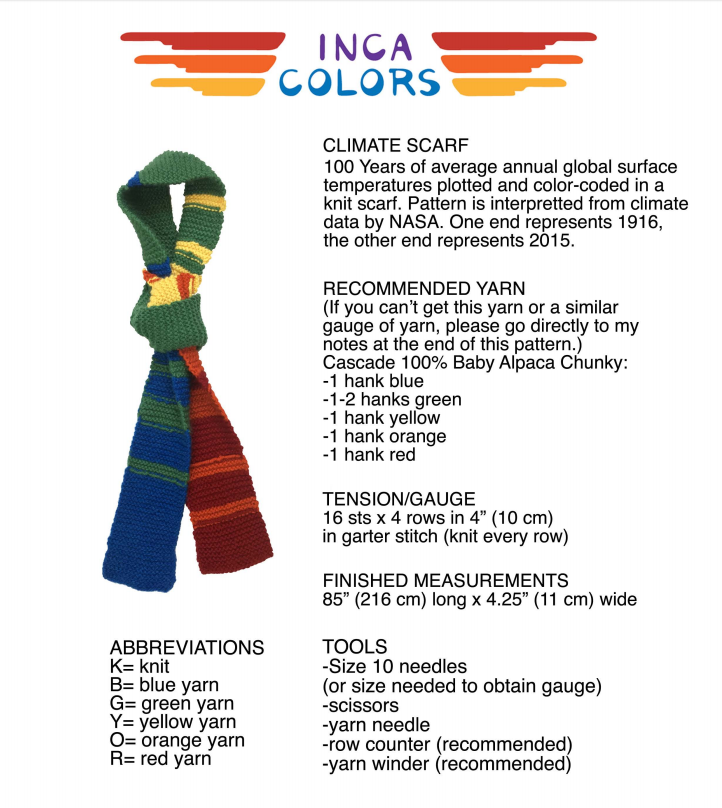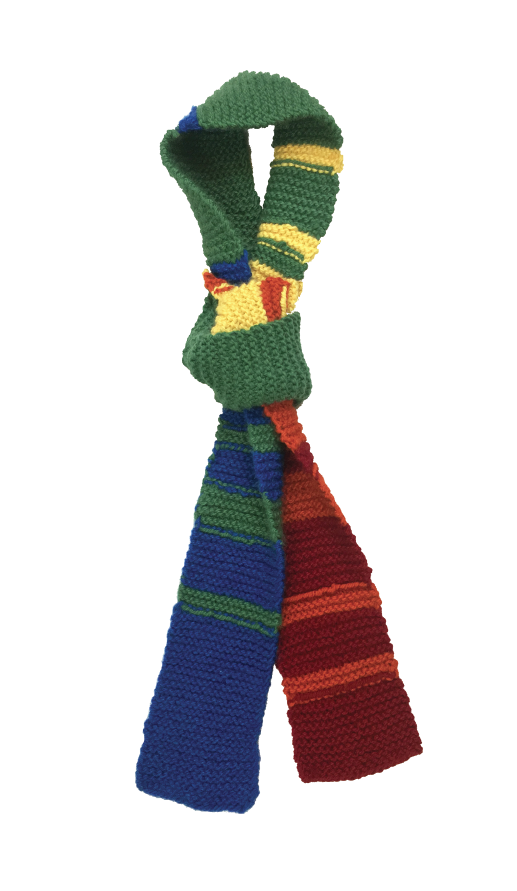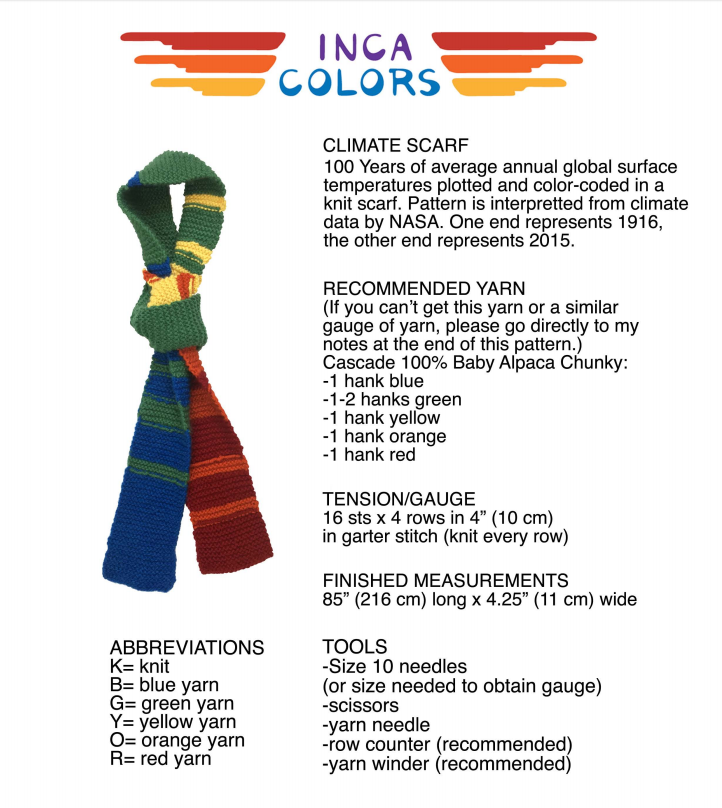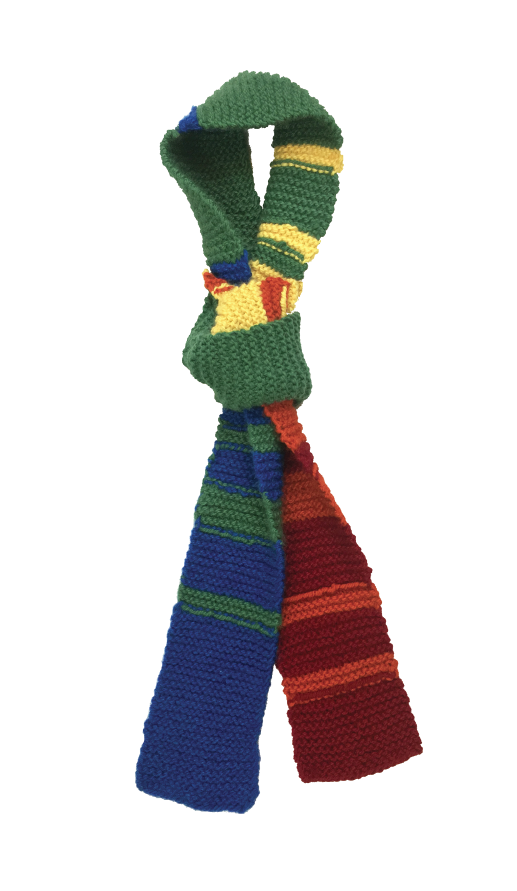 FREE!! 2018 CLIMATE KNITTING CHART AND PATTERN
The 2018 pattern uses 100 years of climate data interpreted from NASA: 1918-2017. Please credit me (Nicole Gonzalez) or Inca Colors, as well as the NASA credits used at the bottom of the chart if you reproduce or print this data.
____________________________________________________________________
If you would still like to buy the old pattern for $3.00 to support my efforts and the Indigenous Environmental Network, keep reading below for more info. In any case, I recommend dropping off a few dollars to the IEN. Even though the fight for DAPL has come to a close, the IEN could still use our support.
____________________________________________________________________
2016 CLIMATE SCARF KNITTING PATTERN
This PDF pattern represents 100 years of average annual global surface temperatures. This pattern was made by interpreting climate data from NASA and color-coding it into knit rows. One end represents 1916, the other end represents 2015.
*10% of proceeds from the sale of this pattern will go to the Indigenous Environmental Network*
BEGINNERS: I recommend finding Cascade 100% Baby Alpaca Chunky in all five colors. There are instructions for how to adapt the pattern to another yarn, but please only do this if you have experience, as it's a bit complicated. Please see the second picture for the materials list.
ADVANCED KNITTERS: Want to make a climate tank top since you won't need a scarf when it's 100 degrees? With some time and ingenuity, you can use the color chart provided in this pattern and apply the stripes to another garment's knitting pattern.
I will email you the pattern as a PDF within 48 hours of receiving payment. When you checkout, please send me the email address where you would like the PDF sent.
If you have any questions or suggestions, please let me know! I would love to help.
© INCA COLORS 2018 All rights reserved